Filmemacher Holger Frick: X-Factor
In der heutigen Episode unterhält sich Konstantin Georgiou mit Filmemacher Holger Frick.
Speziell geht es um die Neuauflage, bzw. fünfte Staffel der beliebten Serie "X-Factor" mit Jonathan Frakes.
---
Weitere Infos zu Holger:
As a writer/director I co-founded my company SUPERAMA Filmproduction in 2010 and we've been growing to a small but very special team and were even ranked as one of the top100 agencies in germany in 2017.
SUPERAMA is specializing in all genres of short form content like commercials, image films, trailers, branded content, music videos and lately online and social media videos of course.
We've been lucky enough – or I guess good enough 🙂 — to win a lot of awards in recent years for our clients like Birkenstock, ZDF, FOX, most recently SanDisk and a lot of other smaller and bigger companies and TV stations. We're pretty good at telling little – or big – stories for our clients in a very short time.
But since my personal main goal from the beginning was to make movies, I never stopped to work as a writer director at the same time as getting the company going and i've done a few very successful and award wining short films screening at festivals like SXSW.
I've co-written a feature film that won best new director and I've also written/directed and co-produced the first ever facebook live game for The Walking Dead (in Germany) wich won several international awards.
So, about a year ago I started a development department for fictional content within our team at SUPERAMA and we're currently developing a few very special stories that could turn into feature films, tv series and even a 360° web format.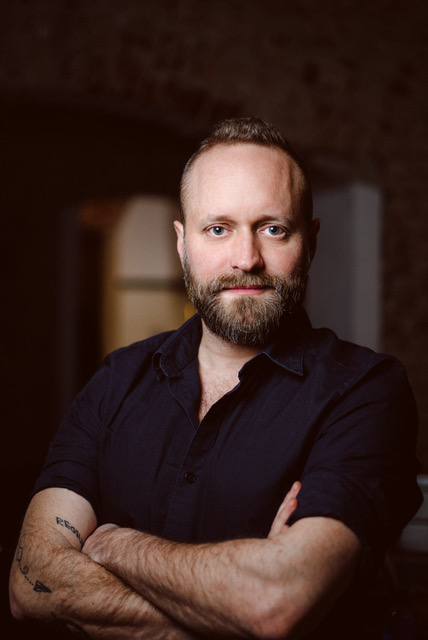 ---
Absolvent der New York Film Academy
Managing Partner – SUPERAMA Filmproduktions GmbH
writer – director
Showrunner – "X-Factor – Das Unfassbare" / Season 5 (2022)
Awards:
Winner – Méliès d'Argent (Trieste)
Nominated – SXSW Midnight Shorts
Finalist – Shocking Shorts Award
Winner – Promax/BDA International – Gold & Silver, Eyes & Ears of Europe, Deutscher Digital Award, W&V Client Award, ADC Deutschland Awards
---
LINKS:
Filme:
Happy B-Day
Anyone There?
YOUTUBE REVIEWS – Top20 horror Filme:
1
2